Become A Friend and Join The Cause!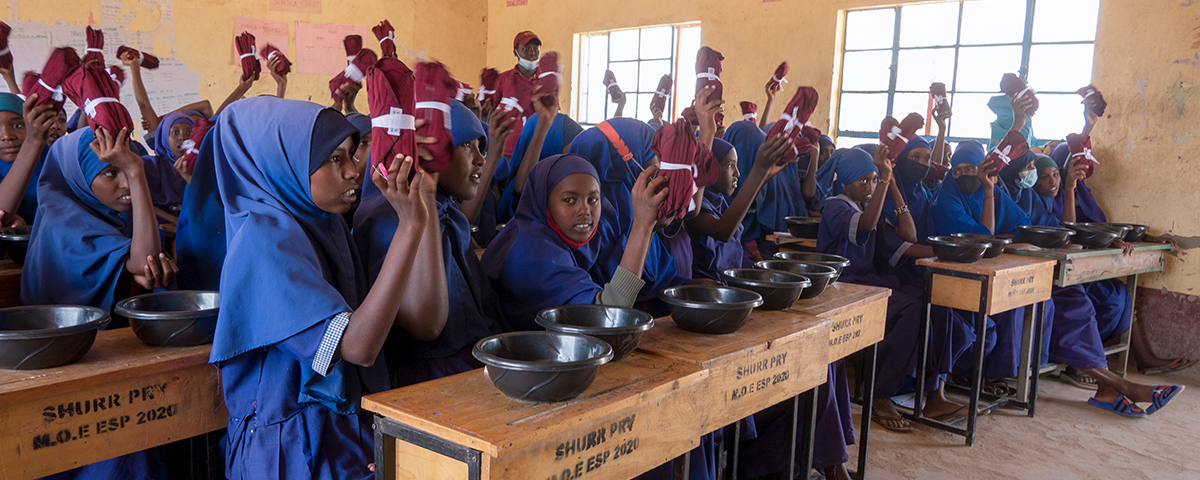 Work together with us and help us make a difference through education, training and empower young girls and women with better Menstrual Health Hygiene.
WELCOME TO THE FAMILY. PLEASE ENTER YOUR DETAILS
Our Friends, helping us create change Together.
Isabella Bonatto
Isabela is Brazilian, biologist, with a master's degree and doctorate in environmental engineering, and has always worked with socio-environmental projects. Expert in urban solid waste, communities with plastic related issues and the role of women in climate change.

All these passion times, meet within the Together for Better, where she has been acting since January 2022.

In February he accompanied Aruna Varsani in the expedition to Marsabit, where for 10 days they lived with isolated Kenya communities, knowing different tribes and realities.

I have to say: "What I learned from Together for Better so far, no diploma gave me. You sometimes think you can go to change the world and teach something, but it's the world that changes you and you that will learn. "
Diya Pravin Halai
An explorer, an environmentalist, and a self-driven student at Strathmore University in Nairobi, Kenya, pursuing a bachelor's degree in Financial Economics.

For me, each day with T4B is a new learning experience. T4B has taught me how to radiate love, reach down to people, and give a ray of hope.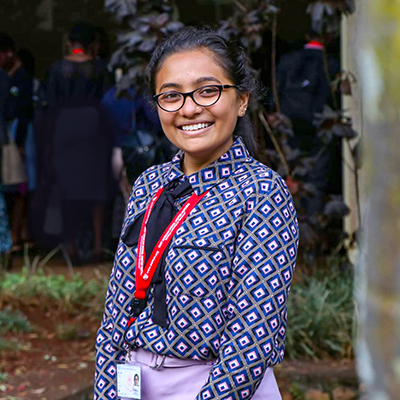 Akshi Tank
Passionate, motivated and hard working. She is a student who has been working with us for over 4 years now. Akshi shows keen interest in our reusable sanitary pads project as well as our library initiatives. Her exceptional communication skills and team working spirit shines bright in our foundation.

She is a qualified Bharatanatyam dancer, an excellent public speaker and portrays great skills of Marketing what she looks forward to pursuing as a career.

"This foundation has showed me the different aspects of life. I have learnt a lot of things and gained new experiences with Aruna, the founder of T4B. I look forward to growing this foundation with my efforts and take it to a higher level."
Jaskiran Kaur Sehmi
Hi everyone! My name is Jaskiran Kaur Sehmi. I am a student from Strathmore University pursuing a Bachelor's degree in International Studies. I came across the foundation's work on social media and was amazed at the new solution that could be used for a very natural phenomenon.

I decided to work with the foundation as a volunteer to learn more about what it does and possibly be a part of something bigger. It was one of the best decisions I've ever made because I've learnt a lot of new things. By meeting women and girls on the field I learnt about the different problems they face for something so natural. It also opened my eyes to the different prejudices and perceptions of society which still stunt the growth of women in an increasingly inclusive society.

Being from the field of International Studies helped me admire this initiative more, as there are just so many little things that can cause a large wave of problems that we often tend to overlook.

Working with Mrs. Varsani and the rest of the team has been an absolute pleasure and I intend to continue helping her in spreading her word and vision in whichever way possible.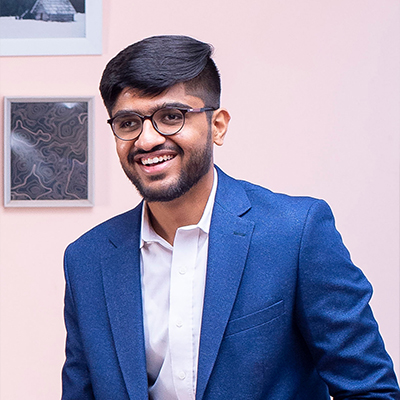 Nikhil Makwana
I am Nikhil Makwana. I am pursuing Bachelor of Business Science in Financial Economics in Strathmore University. One of my classmates told me about the foundation and then through social media I saw the good work done by the foundation. I joined the foundation as a volunteer with my University colleagues.

After joining together for better foundation, I saw the challenges of menstrual health faced by women in various communities. During book distribution projects, I saw how children strive to learn with the limited resources they have.

I have been able to improve on several skills like communication skills as I interacted with various people from different communities and places.
Mann Maru
A charismatic and ambitious individual with a great interest for data science and statistical modeling, currently pursuing to obtain a bachelors in Actuarial Science.

The foundation has helped him gain more interests when it comes to empowering various disadvantaged societies/communities and finding alternative yet eco-friendly methods to solve problems.

Having quite a bit of experience in data analytics, marketing and public relations through the foundation he hopes to expand more on it while being a friend of Together for Better.
Manushi Patel
She is a final year student at Strathmore University, currently pursuing a degree in Business Information Technology, with an area of emphasis in Business intelligence.

She is creative, self motivated and has a problem-solving mindset. She is determined to thrive in anything she puts her mind to and this is where her passion lies.

"My experience has been an exchange of teachings, emotions, smiles and laughter which made me realize that each one of us can make a difference, but TOGETHER, we can make a change in the lives of our girls. I look forward to support the foundation in bringing a positive impact."
Hital Patel
Hello everyone! I am a student from Strathmore University pursuing a degree in Bachelor of Commerce.

Being part of a noble cause has always been one of the things I wanted to do. I joined the organization in the year 2021, and it has been an absolute privilege to have had the opportunity to be part of this impactful organization.

Working with Aruna has been a learning curve for me, she is passionate and a girl child enthusiast with the motive to improve their lives. Throughout the time of being a T4B member, each day brought new experiences and learnings which left an impact in my life and always been an eye opener.

The journey till now has been amazing and I have been fortunate to have seen T4B grow over my time at the foundation.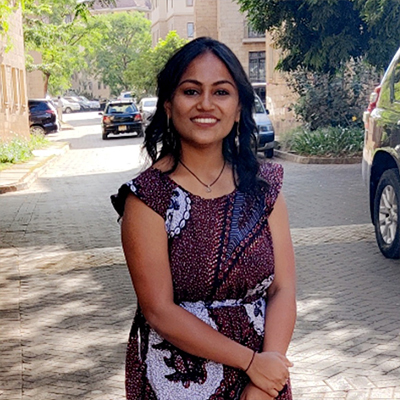 Radhika Vekaria
Joyful, adventurous and very hardworking. She is a student at Strathmore University pursuing a bachelor's degree in Commerce.

"T4B has helped me a lot as an individual and as a student as well. It has made me a better person in all ways. It taught me not to take things lightly especially education as everyone does not have the privilege of going to school and gaining an education as we do.

It has made a great impact in my life. I had never thought giving back to my own community would bring a lot of joy, excitement and wonder in my life.

I genuinely enjoy working for the foundation and accomplishing something for the community for which I am very grateful and honoured."